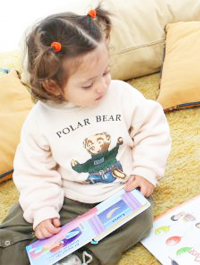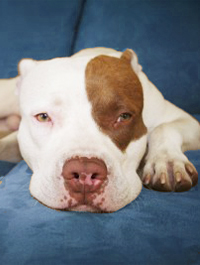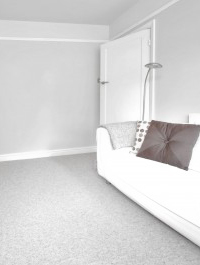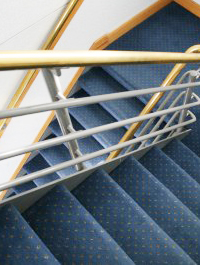 Testimonials & FAQ


"This service you both provided was wonderful. The carpets look beautiful and you and your wife were complete professionals. I will recommend you to family and friends".
Talia. Vaughan, April 2012.
***
"Service today was friendly and professional. It was wonderful to hear a man whistling while he worked! Thanks so much - some of the pet stains seem to have gone, will keep fingers crossed that they don't reappear tomorrow". Colleen. Markham, April 2012.
***
"I just wanted to let you know how happy we are with the carpet cleaning that Manny Morales from AJ Carpet Cleaning has done for us. Right from the phone call and up until the appointment when Manny came to our home to take care of us. Manny was professional, courteous and met our every expectation to the full extent. I have already told my family about AJ Carpet Cleaning. Definitely the best value for the service  provided. Thank you again for everything we will absolutely recommend you and your service to others". Kent. Richmond Hill, March 2012.
***
"Thank you for the fine work you did in my house". Inge. Thornhill, March 2012.
***
"Thank you so much for a job well done. My carpets look and smell clean and fresh. I appreciate your service and attention to detail. It was a pleasure to deal with a company that arrived when they said and respected my time and home. I would highly recommend your company to my family and friends. Thank you again". Lisa. Aurora, March 2012.
***
"Thank you so much Manuel for doing such a great job!  The carpets look amazing and it was such a pleasure to meet you! I've never had better service & results; and, the way your wife handled all the correspondence -- it was 5 star! I know you came from Venezuela many years ago, but Canada IS the lucky one to have you here!". Tracy. Richmond Hill, December 2011.
***
"I just wanted to say a big thank you to Manny for the amazing cleaning
he did on my carpets!". Georgia. Markham, November 2011.
***
"My husband was very pleased with not pushing to do any extras. Plus the great job you did.
Thank you". Meena. Thornhill, October 2011.
***
"I will be calling you again, you did a fine job". Kathie. Aurora, July 2011.
***
"Thanks for the great customer service. Job done quick & clean, will definitely use U again".
Carol. Richmond Hill, July 2011
***
"We were pleased with the results and with your promptness and reliability.  We will be sure to recommend you to friends.  Thank you". Susan. Stouffville, July 2011.
***
"These guys have the WOW factor! I have two large dogs, three grown children with four grandchildren. The family visit a lot... and leave their prints in more ways than one. Today, after Manny cleaned the carpets, they look brand new. Thank you so much! PLUS he came out to Durham Region from an ad I'd seen for Markham, and although I didn't get the Toronto ad price, I still got an amazing deal!! Again Manny... thank you so much!!" Chloemac. Ajax, June 2011.
***
"You guys were awesome!!!!!!!!!!!!!!!!!!!!!!!!!!!!!!!!!!!!!!! We will definitely refer you to anyone looking for carpet cleaning!" Rosa. Newmarket, June 2011.
***
"AJ Carpet Cleaning has cleaned my carpets for the past 6 years. I have always found Manny to be reliable, trustworthy and very good at his work. We have 2 dogs and he goes beyond normal procedures to make sure I am satisfied with his work and I always have been".
Kim. Toronto, May 2011.
***
"Dear Friends AJ Carpet Cleaning:
With my experience with customers and relationships in my Real Estate career for 12 years I have been able to experience the level of professionalism and commitment of your company with my clients needs with the carpet cleaning services, and always will recommend your company for that satisfaction clients will seek in this business, wish you the best!!!!"
Emerson Vivas. Real Estate Agent, May 2011.
***
"Thank you for the excellent job that that you did in cleaning our carpets. What a difference the carpets look great.  It is refreshing to find a company in the service industry that actually understands the meaning of customer service. The job was thorough and meticulous in the result and all without any disruption whatsoever to our schedule. The cost of the work was extremely reasonable and ultimately, the value was terrific. We would recommend you without hesitation".
Nelly. Mississauga, April 2011.
***
"Excellent Job! A friend of mine referred to me AJ Carpet and I couldn't be happier, the carpets looked clean and smelled fresh, it's like having a new carpet for a fraction of the price. I have a berber style carpet and tough spots from my pet have disappeared. The technicians were very professionals, arrived on time and looked very neat in appearance. We will certainly use their service again!"
Katy. Pickering, June 2010.
***
"AJ Carpet Cleaning is a reliable service for my entire house, effectiveness and good quality product solved my stain emergency crisis as well to keep my home nice and fresh all year round. I am a very happy customer".
Lenis. Toronto, December 2008.

Isn't Vacuuming enough?
Vacuuming helps to maintains your carpet and keep allergens to a minimum; however, vacuuming doesn't remove the accumulation of dirt, soil, dust and harmful bacteria housed deep into the fibres. This build up not only damages the carpet but also represents a risk to your health.
***
How often should I clean my carpet?
We strongly recommend a professional cleaning twice a year.
Families with kids, allergy prone members and pets should consider doing it more often.
Remember that a deep carpet cleaning extends the life of your carpet while keeping a healthier environment by reducing the amount of allergens present in your home.
***
How long will it take for the carpet to fully dry up?
After cleaning your carpet, it will be damp for a period of approximately 3 to 5 hours.