Services
Carpets require a periodical deep cleaning to extend their lifespan and ensure a healthy environment. Over time, dirt and dust accumulation not only damage your carpet, but could also seriously impact your wellbeing.
In order to get the best results, AJ Carpet Cleaning uses steam cleaning, the most recommended method in the industry.
The first part of this process allows the steam to go deep into the carpet's fibres to get where the regular vacuums and conventional carpet cleaning machines can't; the second part, the extraction, removes the steam along with dust, dirt, soil, harmful bacterial, most odours and stains.
We tailor the needs of those looking for stronger solutions, such as pet owners, and we also have natural products for those with allergies and sensitivities.
Commercial rates are available; let us prepare a customized maintenance plan for your business.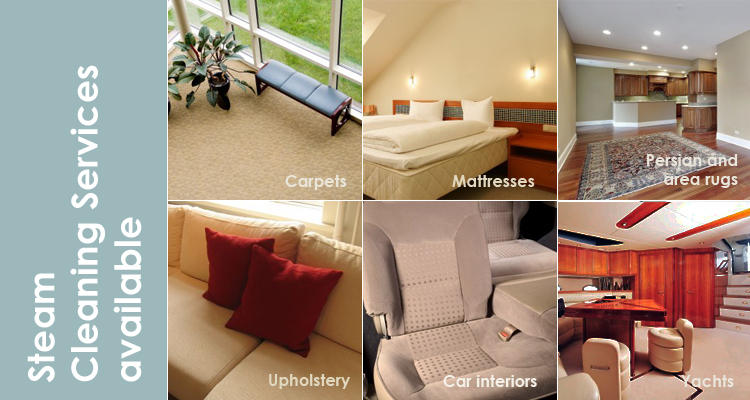 Extra care services:
Odour & Stain control
Carpet deodorizer (a stronger solution for bigger accidents)
Carpet/ Fabric protector (extra protection added to the fabric to help keeping your carpet cleaner and looking nice and crisp; it creates a barrier that makes it difficult for the dirt to stay; another benefit: most spills can easily be cleaned up)